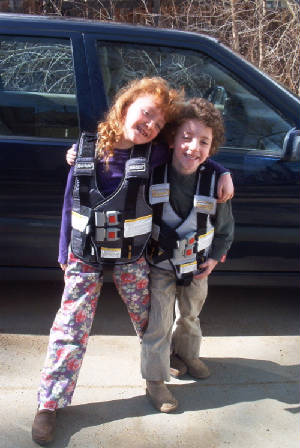 Sasha and Toby in their RideSafer Travel Vests
Toby is wearing a small size RideSafer vest. The small vest is for children 35 lbs to 60 lbs and 38" to 52" tall. The small vest fits him perfectly.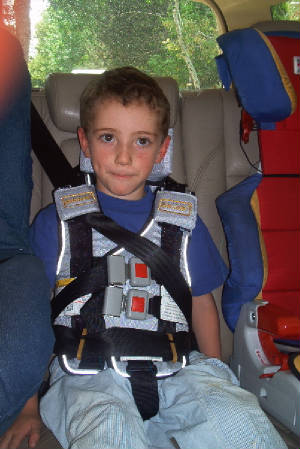 Toby buckled in the car in the RideSafer. The vest must be adjusted to fit snugly around the child's chest and the bottom of the vest must contact the child's thighs when sitting.

Children under six must use the tether and lap belt. If a lap belt only is not available, the lap/shoulder belt may be used with the top tether. Toby is buckled in with a lap/shoulder belt and the vest is tethered.
Sasha is within the weight and height limits for the small vest, but we found she fit the larger size much better. The large vest is for children 50 lbs to 80 lbs and up to 57 inches tall.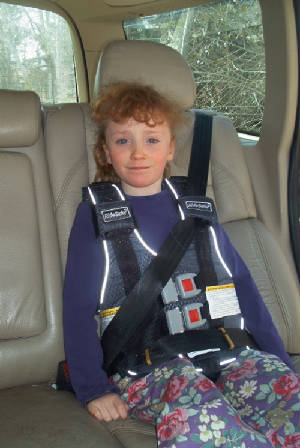 Sasha at just 50 lbs is using the large size vest