This page shows Toby, almost 4, 32 lbs and 41 inches tall and Sasha, 6, 45 lbs and 47 inches tall in the Britax Bodyguard and Jupiter Industries Komfort Kruiser LX 100.

Toby is too light for both seats; the Bodyguard is rated for children between 40 lbs and 100 lbs and the Komfort Kruiser for children between 33 lbs and 100 lbs. Although he does fit the Bodyguard, at 41 inches tall he is technically too short for this booster which states a starting height of 43 inches.

Toby is not heavy enough or tall enough to use this booster, but as you can see he fits it fine on the second lowest back setting.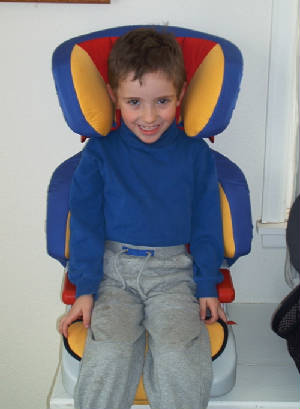 The Bodyguard is Sasha main seat in DH's car.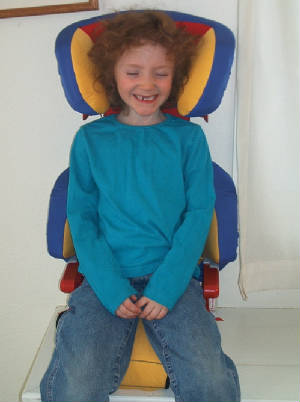 Toby is sitting in Jupiter Industries Komfort Kruiser. He is a pound to light too use this seat, but as you can see he is more than tall enough to use it.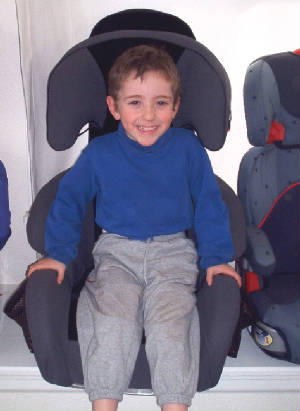 Here is Sasha in the same booster. It is hard to tell, but she is about an inch from the highest setting for the booster. Not much growing room there.