Toby, 37 lbs and about 45", fits reasonably well in this booster he is at the third height adjustment. The seat of the Protek is quite narrow so, it might not be the best choice for a stocky child.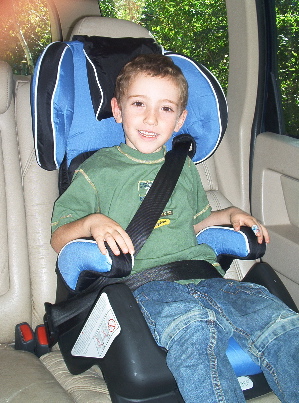 Toby in the Cosco Protek booster
Sasha is now around 49 lbs and 48.5 inches tall and fits the Protek on the 5th out of 7 settings. When the back of the Protek is fully extended it is very flimsy.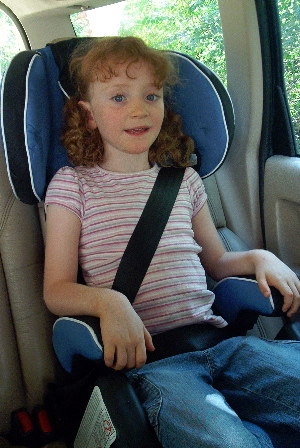 Sasha in the Cosco Protek