I recently bought a new Recaro Start for Toby. In 2003 Recaro improved the design of their booster by adding an integral headrest. While there are no test results, the headrest, appears comparable in size to the ones on both the Britax Wizard and the Britax Bodyguard, so it is probably safe to assume the new version of the Recaro Start does have enhanced side impact protection. The older version does have an add-on head rest but it isn't as deep and seat back on the older seat isn't as high. I also found that the old separate headrest would not stay in place very well, despite it being a tight fit to the back of the Recaro's seat.

The new Recaro Start we have is in the "Sportline" fabric which is a very soft velour.
Our new and old Recaro Starts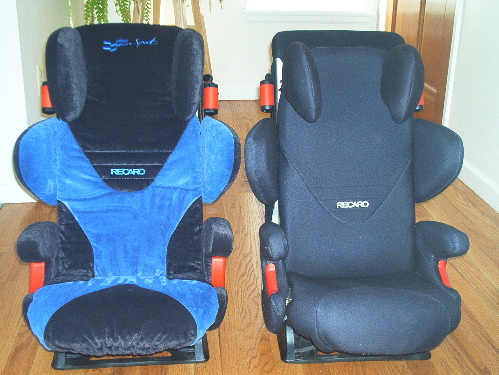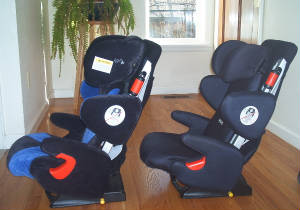 A comparison of the Recaro Start boosters from the side. Both boosters are in the recline position.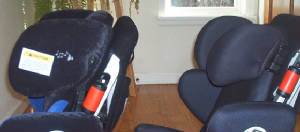 A close up of the headrests. The new Recaro's is significantly larger.