The Recaro Young Sport is one of a new line of booster seats made by Recaro. It is a harnessed booster for children up to 40lbs and converts to a belt positioning booster for children up to 80 lbs.

AT 39 lbs Toby is able to use this booster with the harness with the harness set to its heightest height setting. The highest harness setting is roughtly the same as the Britax Marathon/Wizard/Boulevard/Decathlon. He will most defintely outgrow the seat in harness mode by weight before he is actually too tall for it. The Young Sport comes with an additional seat cushion which we are not using because Toby preferred it without.

The Young Sport also fits Toby very well as a belt positioning booster. The shoulder belt is nicely positioned as is the lap belt.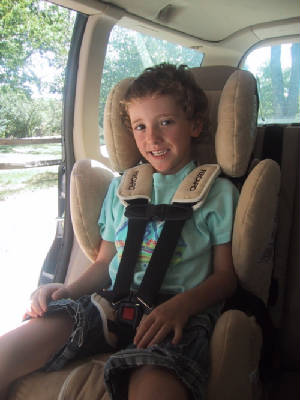 Toby harnessed in the Recaro Young Sport
Toby using the Young Sport as a booster. He is not unhappy, that's his cool dude face.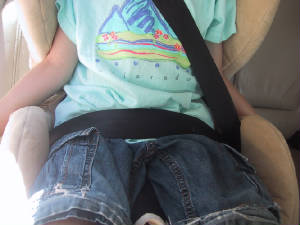 The lap belt is well positioned in the Young Sport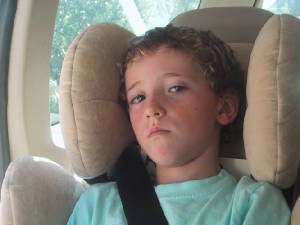 A close-up of the shoulder belt position
The Recaro Young Sport's head wings offers great sleep support