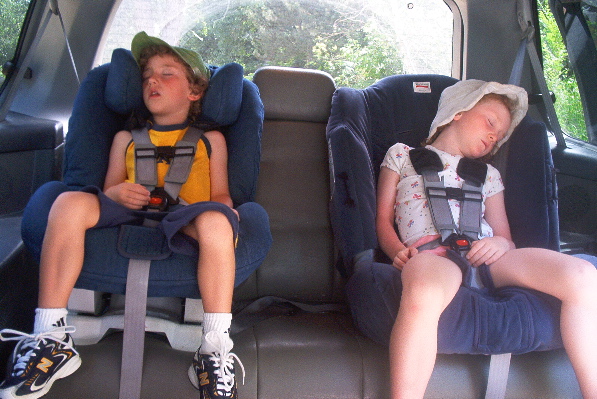 Toby and Sasha sleeping in their Britax seats
Just for fun I tried Sasha out in Toby's Britax Wizard and I was amazed that she can still fit this seat. She is 10 days shy of her seventh birthday and is about 48.5" tall and weighs about 49 lbs. Her shoulders were a about 1/2" below the top harness slots and her head is still within the headrest and while it isn't clear, her ears are below the top of the actual seat shell.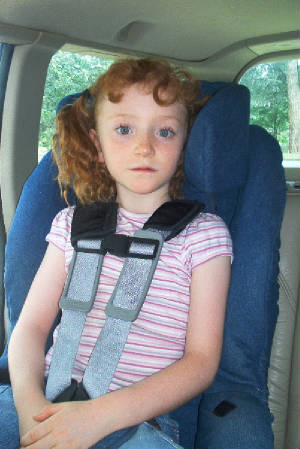 Sasha, at almost 7, still fits in the Britax Wizard
Here is Toby in his new Britax Boulevard. The Boulevard is an updated version of the Wizard with redesigned and wider head wings and it includes an extra infant insert which works with much older children too. The Boulevard uses the same shell as the Wizard and the Marathon, and has the same dial adjustable headreast with true side impact protection as the Wizard. Toby is now 40 lbs and is almost 46 inches tall, but he has just under two inches of torso growth before he has outgrown the seat.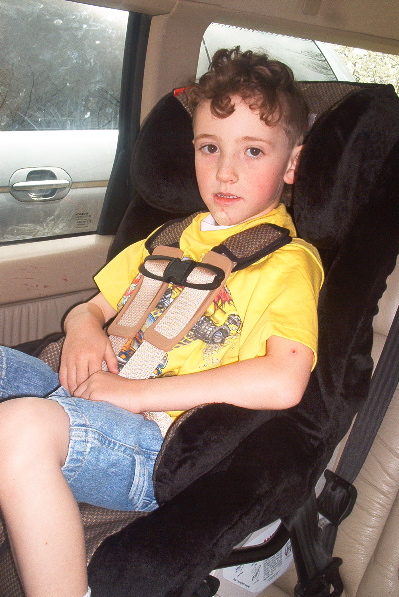 Toby in the new Britax Boulevard